Whenever I'm between commissions I have a special folder that I dig into, but only when there's no other work to do. It's a large and incomplete archive of art, some dating back to a decade or more. What makes this folder special is the way in which I work on these drawings. Each piece was drawn entirely in Microsoft Paint.
Fooling around in Paint is surprisingly therapeutic, especially when trying to get my mind off of pain and anxiety. It's a simple program but there's a good challenge in seeing how far you can push its limitations. I'll admit that the bulk of my Paint folder is a mess of small doodles that start when I have a particular idea, or just need to scratch something out. Very few of these drawings get the attention they deserve so, for the past week, I've dedicated my time to completing at least one.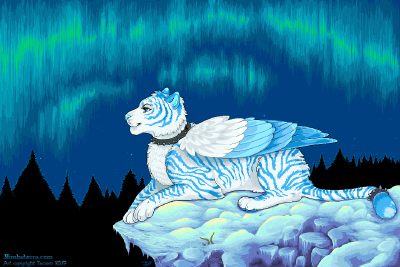 This one sat around incomplete for thirteen years. Click to enlarge.

I've had a lot on my mind lately. Some new problems have risen up with no solutions yet to be found. To add insult to injury, Paypal hit me with a negative sixty-dollar balance after my bank rejected two payments made earlier in the year. This couldn't have come at a worse time for me. Lunati and I are struggling to stay afloat so whatever commissions I've taken in the past two months have gone directly to pay for food, health insurance and medication. Unfortunately, there are more pressing matters than my paypal account so I'll have to let that negative balance stew until I'm back on my feet again. All I can do now is take comfort in the knowledge that this too shall pass. In the meantime, I'll be digging through some old art and trying to make something pretty out of all the mess.