Commission Information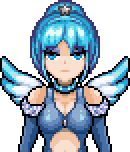 Please read the information here thoroughly before commissioning me.
Update: Commissions are CLOSED for personal, non-commercial artwork
Payment is due up front.
I will not draw your character for free.
I am not accepting art trades.
I do not accept digital goods from Furcadia or any game as payment.
I will only accept payment in USD through paypal.
I've been taking art commissions since July 2000 and work to improve by drawing daily. In addition to my own style, I can replicate many others as well, so if you'd like a piece done in in a certain style (anime, toon, realistic, etc.) please message me with references and I'd be pleased to work with you to help bring your imagination to life. Need quality sprites for your game? A portrait for furcadia? A digital character reference? Perhaps you'd like a shiny new badge or forum signature? If you can think of it, I can draw it for you.

I highly suggest you provide as much detail as possible before I begin on your piece. More details from you gives me a clearer image of what you want. References are welcome but not necessary. Please be aware that if you provide me with very few details or want me to come up with something original that the piece will usually take longer from start to finish. Additionally, the finished product may not look exactly the way you envisioned it on the first try, which means I will have to spend extra time editing until you're satisfied with the results.

Finished digital & portrait commissions will be uploaded to my online galleries as an example of my work. About 90% of the art I create are commissions for others, and many of my past commissions have not been shared at all, which has made it much harder for my work to get recognized online. If you would not like me to show your commissioned piece online, there will be an added fee (between 25-50%, depending on how much time I spent on your piece and how much time you'd like it to remain private). If you would like your work to remain private for a specified amount of time, this is something you need to discuss with me prior to the completion of your piece.

As the original artist, I retain full copyright on all of my work. I may post and share commissioned art in my online galleries or for use in advertising, to make prints or use in any other manner.
Alterations & Complexity:
Difficult and excessive alterations will end up costing more, since that time could be spent on another client's work. It isn't fair to let others wait too long, and it isn't fair to work an artist overtime without some form of compensation. Generally, it will cost $10 for each additional hour of time I spend on alterations.
An added fee may be charged for highly detailed characters, markings, clothing, accessories or backgrounds. Some examples of extra complexity include characters with very detailed markings, multiple pieces of jewelry, very detailed articles of clothing, many different objects or props in a background, characters with very specific or hyper-detailed mechanical parts, and any other additions that might add to the total work time on your piece.
Payment Plans and Refunds:
If the total cost of your piece is over $100 USD, I will accept payment plans. However, if it takes more than six weeks to pay the complete amount, a 20% charge may be added to the total cost of the piece. Commissions are my main source of income and I need to pay my own bills in a timely manner to avoid fees and overdraft charges.

Full refunds are not given for art that has already gone into production. If you're not satisfied with the direction a piece is going, and for whatever reason I'm unable to work with you to achieve the desired results, I can issue a partial refund. The refunded amount varies depending on how many hours I've already spent on your piece.

The most complex pieces I've been commissioned for have taken up to three months to finish. If you need something small or simple (for example, a sketch, basic furcadia portrait or discord avatar), expect that it may take about a week or two if I have a lot of work in my queue. A walkabout sprite, digital painting with full background or character reference sheet can take one to three months from start to finish. If you need something completed by a certain deadline, or would like me to prioritize your piece in my queue, be aware that I may add an additional fee of 30-50% the base cost.

Do not send daily requests for progress shots, this will not make me work faster on your piece and will only cause me frustration which will slow down the rate at which I finish your commissioned art. It's counterproductive to both of us, so please have a little patience. Art takes time.

Commercial License is 500% of the base rate.
Traditional Pencil and Lineart:
Sketch: $25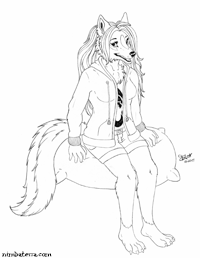 Inked Lineart: $35
Full Color Piece Without Background: $50
Character Reference (Lineart, No Color): $60
Full Color Piece With Background: $85
Prices are per character, each additional character in the piece will raise the cost by 50% of the base price.
Basic Object (Full Color):(e.g; Toaster, Cup of Tea) $15/ea.
Small Pet Portrait (Full Color):$25/ea.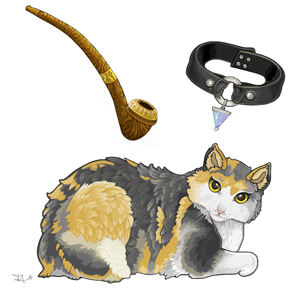 Small Full Color Portrait or Forum Icon: $25
Sketch: $25
Inked Lineart: $35
Full Color Piece Without Background: $50
Character Reference (Lineart, No Color): $60
Full Color Piece With Basic Background: $70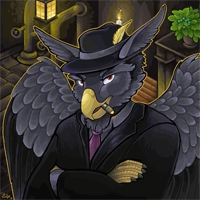 Flat-Shaded Character Reference Sheet: $100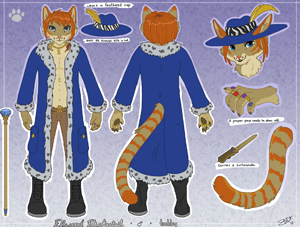 Full Color Character Reference Sheet: $150
Large Full Color Piece With High-Detail Background: $150
Prices are per character, each additional character in the piece will raise the cost by 50% of the base price.
Tiny Sprites (under 50x50): $10 ea.

NEW! Minecraft Skins! (Full Custom Avatar): $15 ea.
Examples Here.

Animated Vtuber Sprite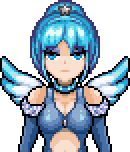 Custom Description Tag: $10 See Tiny Sprites for Examples.
Furcadia Portrait: $20 for remap or non-remap, your choice.


More Examples Here.
Animated Furcadia Portrait: $30 for up to six frames, $10 for four additional frames. Price is dependent on the complexity of the frames.
Dual-Portraits: $40
Set of Emotes: $25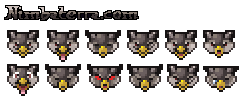 Full Furcadia Skin with Emotes and Buttons: (includes up to 20 Custom DS Buttons) $175 Example Here.
Object Patches: $5 ea. for very small items (Examples: Pillow, Chair, Plush), $8 for small animated (Examples: Glowing Lantern, Dripping Candles, Bath Tub), $10 for medium (Stairs, Bar Counter, Stove) $20+ for large multi-piece objects or large animated items (Examples: Large Bed, Giant Tree, Fireplace, Hot Tub.) Up to three recolors are free.
Floors: $10 per design with multiple shades and recolors. $25 for animated water or transitions (Examples: water to sand). Transition sets typically come with up to 16 unique floors.
Walls: $10 per design with multiple shades. $20 for animated walls or set of variations (Examples: Stone walls with flickering candles, windows with blinking stars, moving pictures, etc.)
Effects: $15 for simple, $25 for complex. Examples of simple effects would be bees buzzing or falling leaves. Complex effects would include things like fireworks, birds fighting over a scrap of food or a pixie hiding behind a fallen log and then emerging to fly around.
Custom Avatar: (includes Portrait, Specitag and Idle Animations) $250+